Finished the FunKart, the plans for the Barrayoota two seater and the plans for the Barracuda 'R' Type 2. So while Jet Solidworks the two seater plans I'm building the Type 2.
Finished welding the base frame and bent up the rollbar and hiprail.
As outlined in the "Perth Barracuda Builds" thread, the base and nose rails are constructed from 40x40x2.4mm square section and the structural barwork from 38.1mm CDS.
Almost all components and hardware are purchased and ready to fit. Still need to decide on rear shocks.
Donor engine is from my 2008 K8 Hayabusa. I bought the K8 as a repairable write-off at auction. I'm keeping the bike as it's little effort to swap the engine from buggy to bike, (though I'll probably source another donk as more scarred K8's come onto the market). I've managed to obtain all the parts to bring it back to as-new for just under $2000, (including new michelin dual-compound 200cm wide rear tyre). Here's some snaps from the weekend. I'm still waiting for the subframe and new-unused standard mufflers to arrive.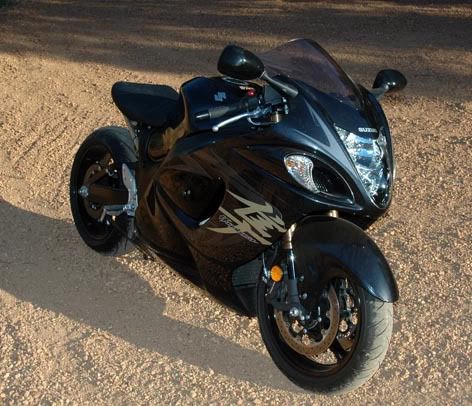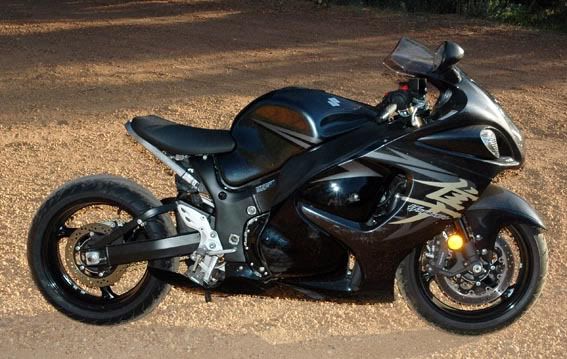 The bike only has 3000 km on it and runs like a dream. Actually, it runs like a demon possesed! I rode it round to Connor's joint to warmup the new rear tyre. We live in the hills with sweet FA neighbours, so the lack of mufflers didn't stir up too many people
I wound the throttle on leaving Connor's and hit 200 before I realised just how fast I was going - and that was on the twisties!
Anyway, while I've got Jet's Busa sitting on the slab in the Clean Room I thought I might use it to make up a test-jig for busa motors. Something they can be bolted to for test running and tuning.
Looking forward to getting back to Australia to get this build finished.
Cheers,
Camel