Yes pretty much unfortunately mate, this forum's pretty well dead nowadays. There is a couple of others that sometimes log in/post, but very rarely. Tony is on here every now and then, but mostly it's just me, and now you too haha
I'm not sure about option 2, would you move the lower A arm mounts out too? Either way I think you could run into problems with the suspension geometry being out, or reduced travel, or shock mounting angle being incorrect? And as you said, that wouldn't be easy either.
I can't really help with the shocks sorry mate.
You said you didn't want to cut/weld if it can be avoided, but another idea, (less work, but maybe not as good/strong?) is to notch out the hip frame where the arm hits it, allowing it to travel the full distance, but without having to do "extensive" chassis modifications like my other suggestion lol
If you did this, you would obviously have to add a couple extra bars in to brace it, and I think it you would end up attaching the A arms mount onto the notch.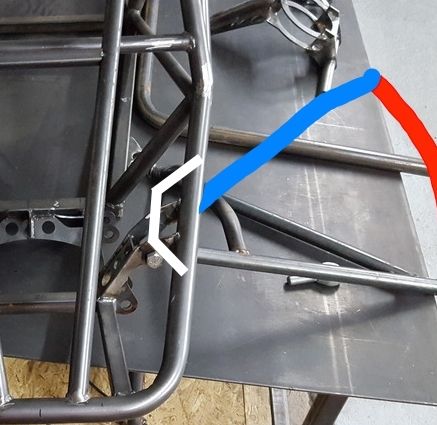 I don't really have any other ideas sorry. Do you have Facebook? If so, join the EDGE Australia page and try asking there, there is more active members on there nowadays.