Insurance from the last debacle is in the bank so starting all over again...
The plan this time is AA front and rear, the mods I made last time partway through will form the original build, will have 200mm in cockpit for my 6'4" to fit and 200mm in the engine bay because you run out of room so damn quick in there!
Steel is ordered and have been fitting out my workshop properly with my lathe now having a cooling system, welding table and plasma cutter and my new build table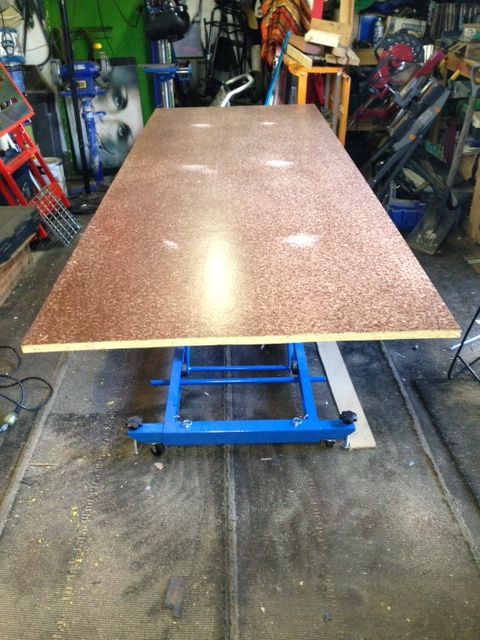 It's an air / hydraulic bike lift with yellow tongue flooring on top for a level surface.
Was looking at seats, would need a Sparco Evo III for my fat arse but didn't want to spend $850 so went with a basic SAAS seat for now. I bought the seat first this time because it was the start of the dramas when I put it in I realised I didn't fit last time.
Will update as I go with no outlandish finish dates - happy that my 12 year old spent the day in the shed with me sorting the workshop out