First of all you need to understand a little about how the process works. This forum does not store any of the photos that you want to put in your thread, therefore the photos need to be hosted remotely. A "link" is then used in your thread to reference or redirect the photo back to where it is being hosted. I know that sounds a little confusing, but it really is quite simple.
The first step to get your photos on the forum is to get an account with a photo-host site. There are quite a few around but two of the best are probably;
www.photobucket.com
and
www.dropshots.com
. I personally would recommend photobucket as it has a very user friendly interface and I am yet to have any problems at all with it. Both, however, are free to use and allow you to organize your photos in categories or separate folders. If you do end up with allot of files and you exceed you allowed bandwidth, you can either open another account or upgrade (which means pay for) your existing account. Once you choose which site you would like to go with, you need to open an account with them. This is a very simple process which involves filling out a form and then activating with an e mail that would have been sent to you from the host site.
Now for the part that can be at times, a little slow! Once you account has been activated you can start uploading photos straight away. As a side note, I generally keep all the photos that I am going to upload onto the host site in a folder of its own in "My Documents".
To upload your photos: Log in to your host site account. Once inside it should be pretty obvious as to where you upload your photos. You simply click browse, locate the target file, or the photo you wish to upload, on your hard drive, then click open. Depending on your host site, you may be able to upload multiple files at once. Click upload and let it do it's thing. Please note that this can take some time depending on the size and number of images that you are uploading.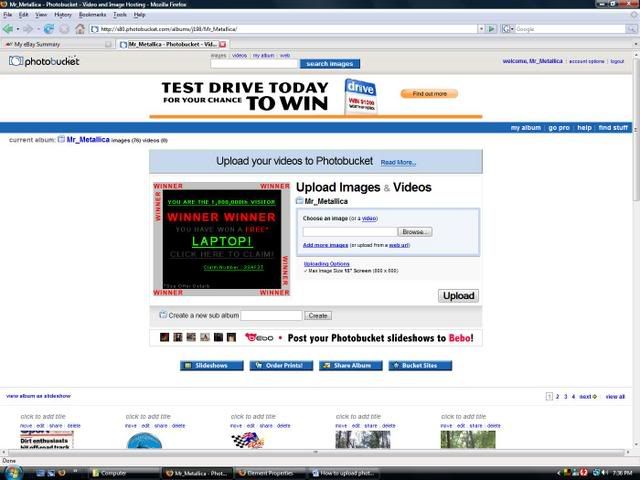 Once you have uploaded the photos, the last little bit is quite simple. To post a picture all you need to do now is copy the IMG Code/Link that is under the picture that you want to post. Make sure you have copied all of that code.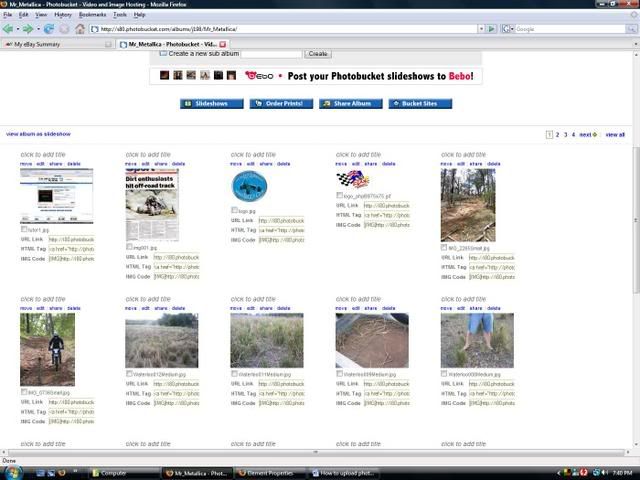 Now go to your post and copy the code/link to your picture.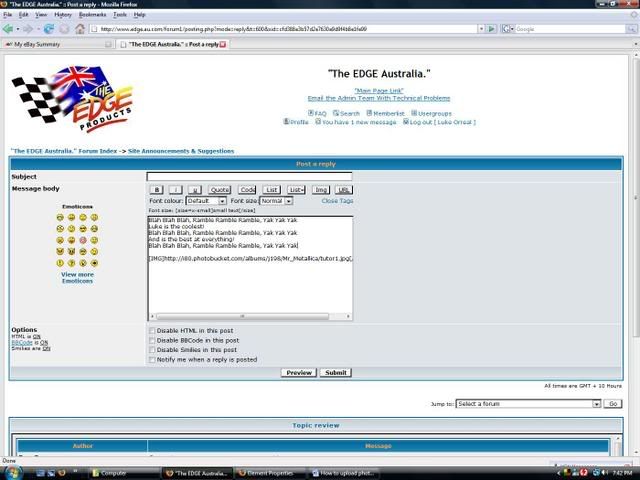 Click "Preview" to make sure that the picture is now displayed in your post, then click the "Submit" button as you normally would. You now should have the picture in your post!
If you have any problems then please just contact one of the Administrators on the forum and we will do our best to help out. If anything in this tutorial is unclear, or you feel could be explained a little better, then please let me know!