It was time to cure Ray's wiring problems once and for all. Well Ray's Barracuda's wiring problems that is.
So it was down to the 'bünker for the 'Cuda and out with the multimeter and 'probe'.
Ray had done an admirable job extending the wiring with an awful lot of numbered cables. I must admit that when I first saw it I didn't realise they were numbered and started to get a migraine.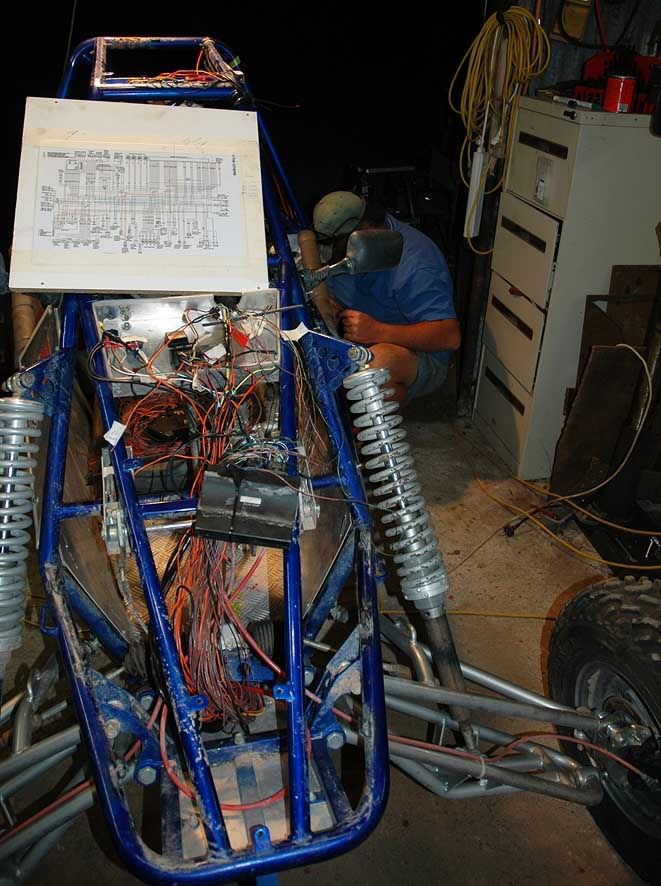 So by working through three different wiring diagrams (until we got the right one - geez wasn't that fun!) we finally found the problem and had the Cuda running again. But it was still light outside so we just thought we'd just wire up the instrument cluster.
Got it working too. BUT! Bloody fuel warning light stayed on didn't it! So (this is where Ray finds out The Truth) I started by taking the cluster apart and inspecting the circuit board, and then, dear Reader, I confess, it was late, so rather than come up with some technical solution I came up with a practical one. I slipped a piece of cardboard between the LED and gauge face! Voila! Can't see that pesky light now!
Camel